Group Package Discounts for Educators
We have Group Package discounts available for Salons, Colleges, Academies and Brands, providing you cost-effective ways of delivering NailKnowledge's training in your setting, including our course in your curriculum or reselling our course to your learner database.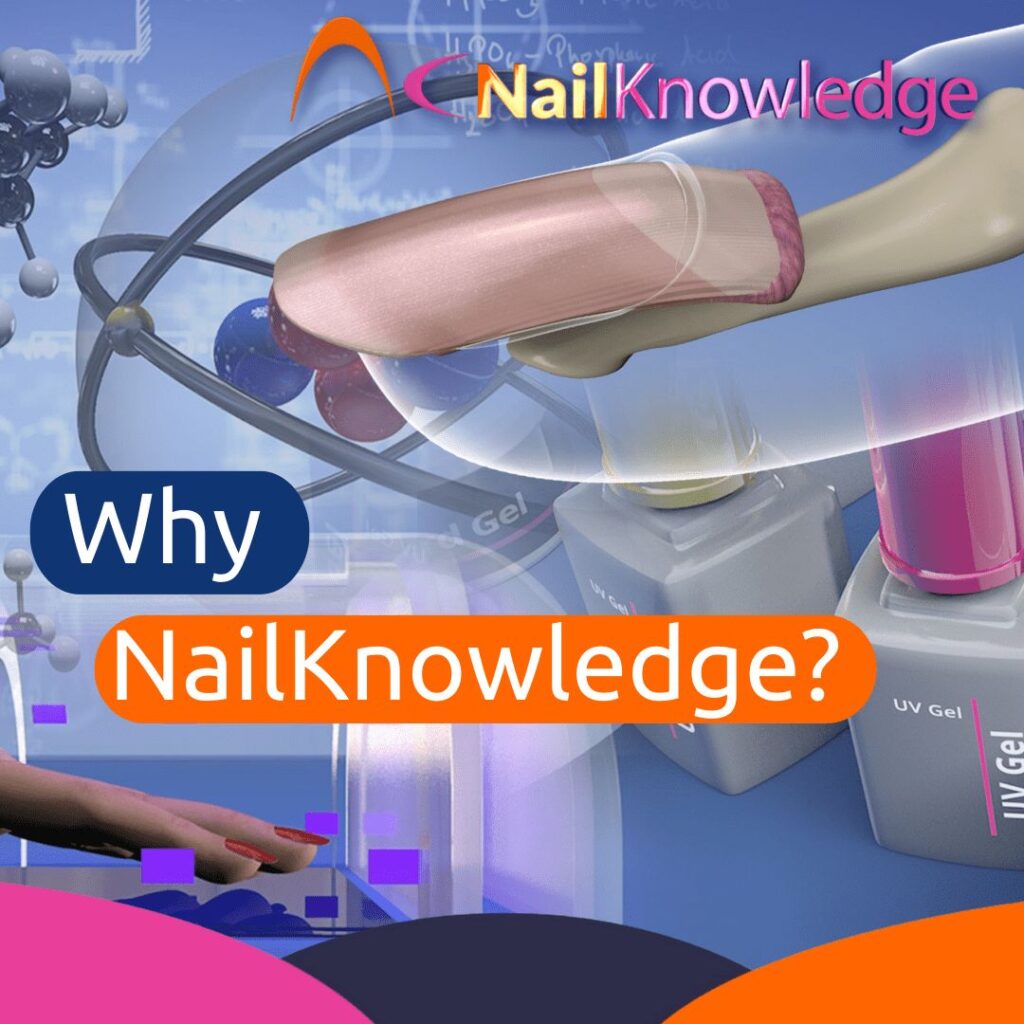 Why NailKnowledge?
NailKnowledge provides access to an animated and engaging series of masterclasses teaching the science and theory behind essential subjects: Nail Anatomy, Product Chemistry, and Health and Safety. All written and verified by leading NailKnowledge experts and containing the latest scientific understanding. 
By providing NailKnowledge courses to your students you can spend your time focussing on the necessary practical skills, safe in the knowledge they will now understand the underlying science and theory.
A Flexible and Custom Solution to Suit your Organisation and Training Needs
We have designed the NailKnowledge system to be highly customisable allowing it to be used in all types of group or educational setting and in many different ways – from individual student access to large classroom teaching, from one salon educator working with a small group of students to large training establishments and global brands looking to teach thousands of students through hundreds of individual educators. Our system can be tailored and customised to meet your organisational and teaching needs, with pricing and discounts based on student numbers, and user levels designed to make administrating the course and its delivery, world-class.
Features and Benefits as a NailKnowledge Educator
NailKnowledge Educators benefit from:
Unique administrator account access allowing you to add students, colleagues, managers and educators, and manage their individual access to the system and their system privileges
Automatic and easy student enrolment designed to reduce your administrative burden
The ability to check individual progress and student Knowledge Check answers – locally, regionally and nationally,
Lesson scheduling options with customisable lesson structures to suit your education schedule
Content licencing options for group viewing in the classroom, with student Knowledge Points and Knowledge Checks in class or accessible from home
Life-time access to over six hours of animated learning content for students
The ability to award unique Digital Badges and the NailKnowledge Diploma
(Brands Only) Opportunity to resell seats on the open market or choose to sell to your customers only, or include the fee within your course fees as added value to existing learners – its up to you
Salon teams can also gain a Certified Salon Certificate, evidencing their achievement and commitment to safe practice.
Discounts for Salons, Colleges and Academies.
Our discounts tiers are based on the number of seats purchased:
Between 10 and 49 seats – perfect for smaller brands and training providers and settings, we can provide savings of up to 55 percent on the standard seat price
More than 50 seats – for larger organisations and brand names we can provide a range of highly attractive discounts for students
Contact NailKnowledge to discuss your Training Needs and Tailor a Solution to Suit your Organisation
If you are interested in accessing any of these discount packages please fill out the form below and we will respond  to you as soon as possible by either via telephone or email.
Why Educators and Students love NailKnowledge
Hear from professional Nail educators and Salon Owners about how NailKnowledge has helped to transform student learning and engagement in the important subjects of Nail Anatomy, Product Chemistry, and Health and Safety.
Jennie Nippard
Salon Owner and Educator
Jennie Nippard
Salon Owner and Educator
Emily Geer
Nail Professional and Educator