Master Nail Theory
At Nailknowledge, we believe theory should be taught by real experts, and backed by proven methods (not tactics or textbooks that go stale).
Join our FREE newsletter and build the nail career of your dreams…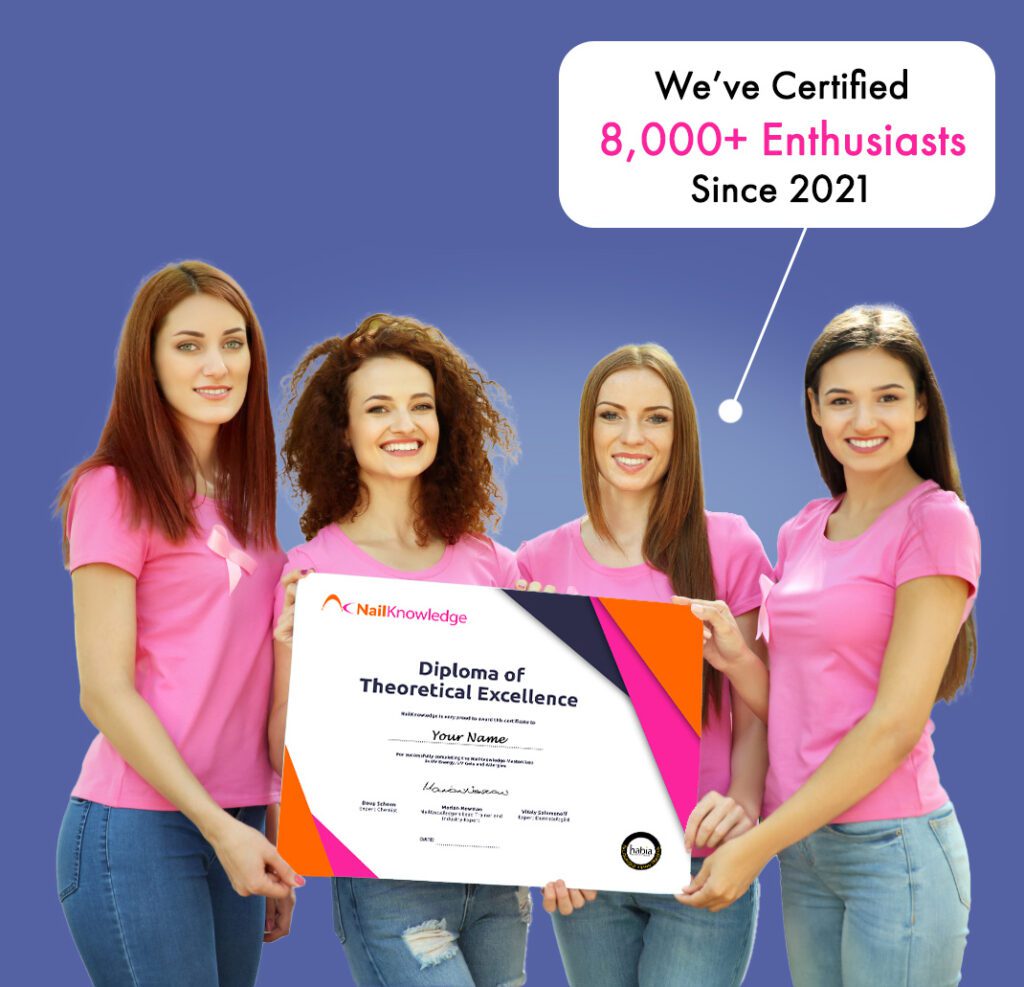 Get Certified with NailKnowledge
With our flexible, interactive and visual courses, along with our curated collection of eBooks, we aim to revolutionise nail education training and to create a new generation of professionals with a deeper understanding of the nail unit, product chemistry and health and safety.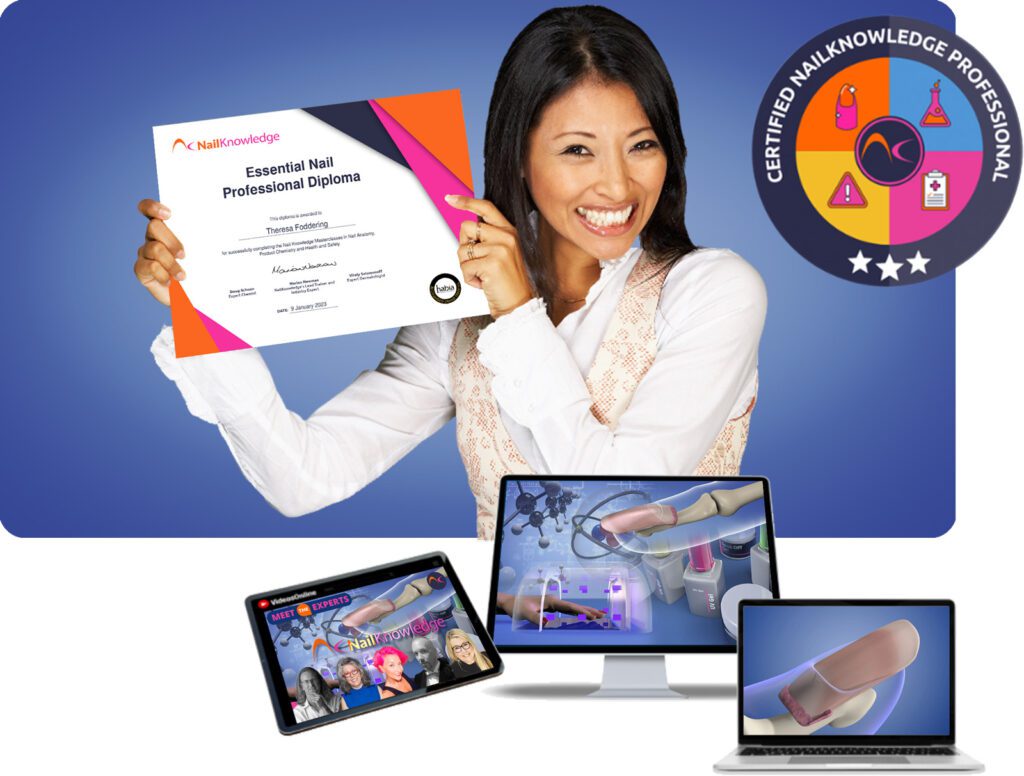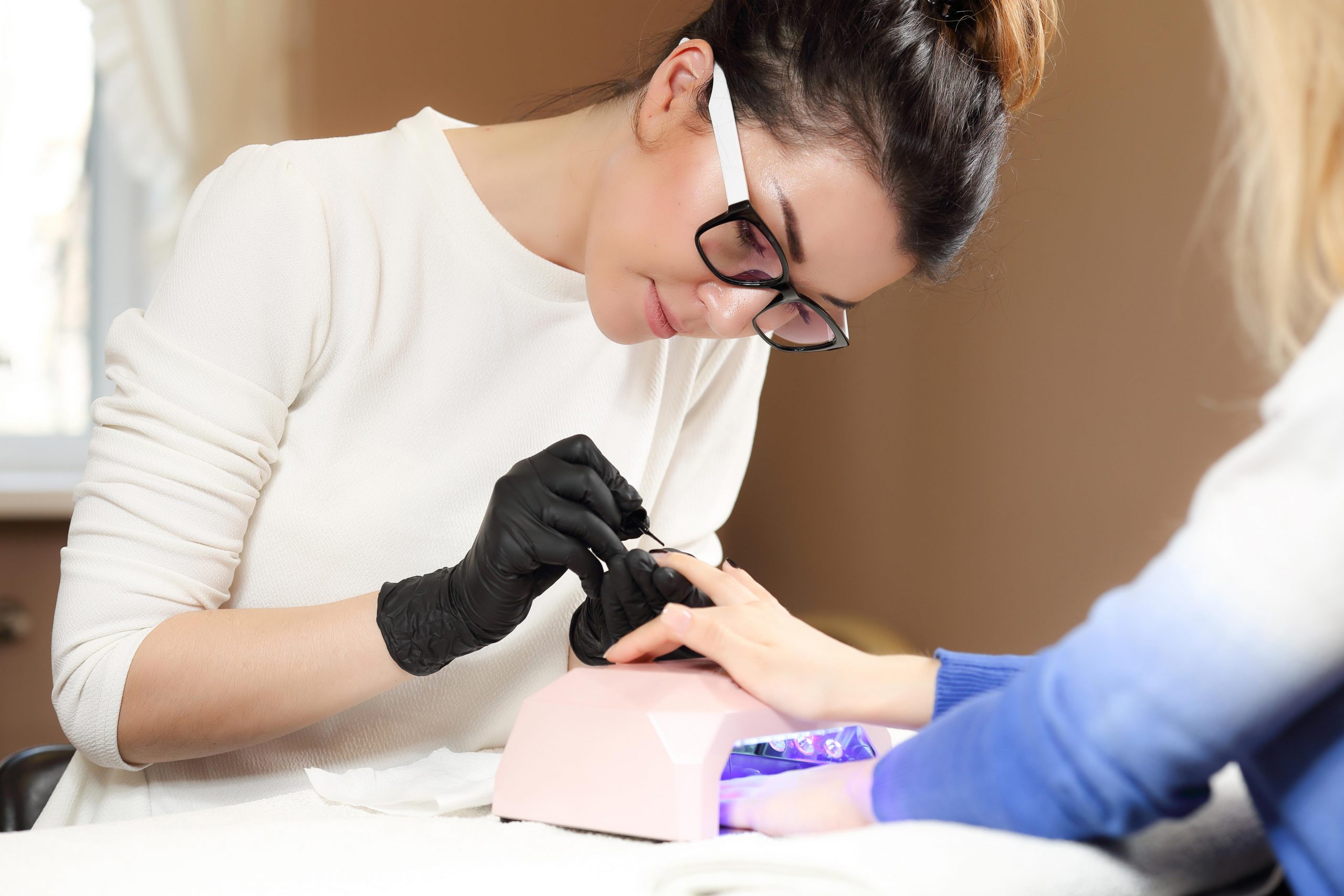 Training built around you.
Our flexible, interactive and visual nail training, written and presented by NailKnowledge's expert trainer, Marian Newman, makes even the most difficult science easy to understand.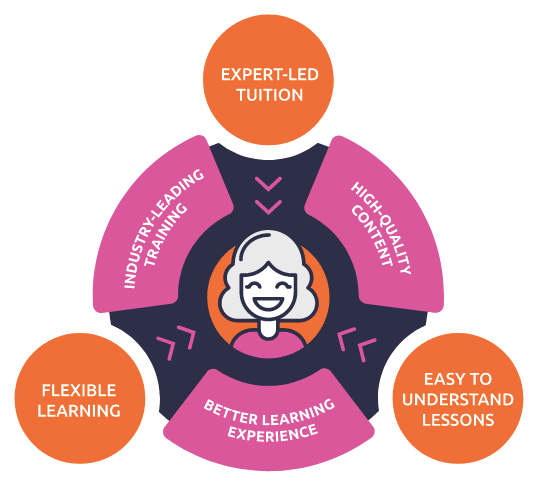 Join a Community of Nail Professionals, Educators, Students & Enthusiasts
With tens of thousands of active visitors in 195 countries around the globe, we are the world's most trusted voice sharing the best in nail education.
Authored and verified by our team of experts, our knowledge base provides the latest scientific information and advice – content built upon facts not marketing myths.
We bring you the latest tips, trends, and expert advice on all things nails! Whether you're a professional, student or enthusiast or simply looking to improve your nail health, we've got you covered.
Get answers to specific questions from the 'worlds leading experts' with no brand bias.
Just fact based learning.
Our Experts Literally Wrote the Best Books on Nails
Marian Newman and Doug Schoon both are NailKnowledge leading industry experts with over 60 years of experience between them. Both have helped shaped the beauty industry in that time and have authored several books, video and audio training programs, as well as dozens of magazine articles about salon products, safety and best practices for salon professionals.
EVERYTHING you need to know to become a true master of nails.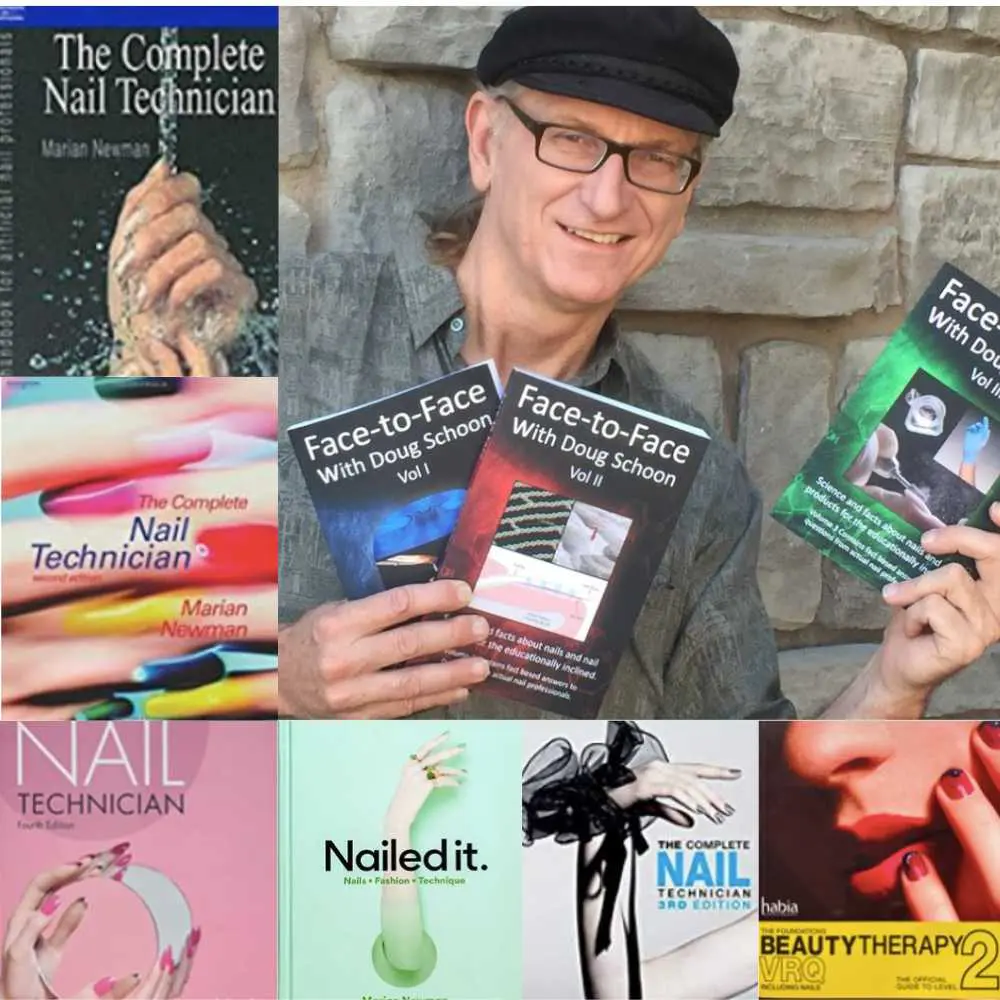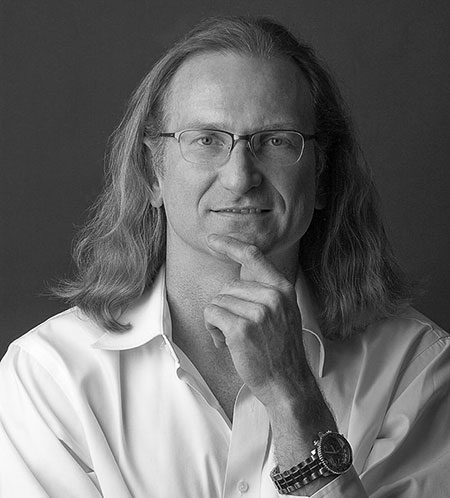 Doug Schoon – World-leading Nail Expert
"Awesome! Once again, Marian Newman has set a new bar for nail education. If you want to get the facts, this nail course brings them on a very interesting way and with really spectacular visuals. I am proud to have played a part."
"Every Nail Educator should take this course. It's not just for beginners. The future has arrived! This is the cutting edge of nail technology education."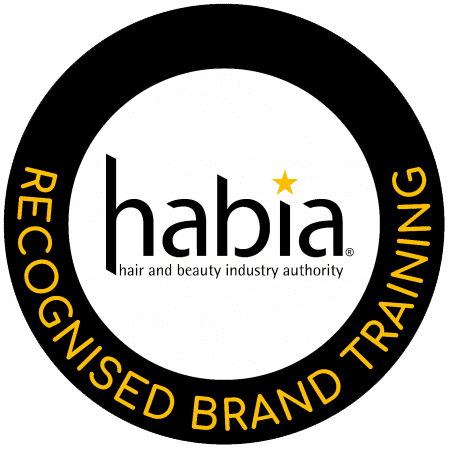 Recognised Brand Training
Nail Knowledge is a Habia CPD Endorsed Provider. (Hair and Beauty Industry Authority)
"This is a fantastic resource for the whole industry; students as well as experienced professionals will enjoy studying on the platform, it brings further depth and detail to nail education, which in turn helps raise standards and ensures services are safe for clients, enhancing the overall reputation of the nail industry." Joan Scott Chair of Habia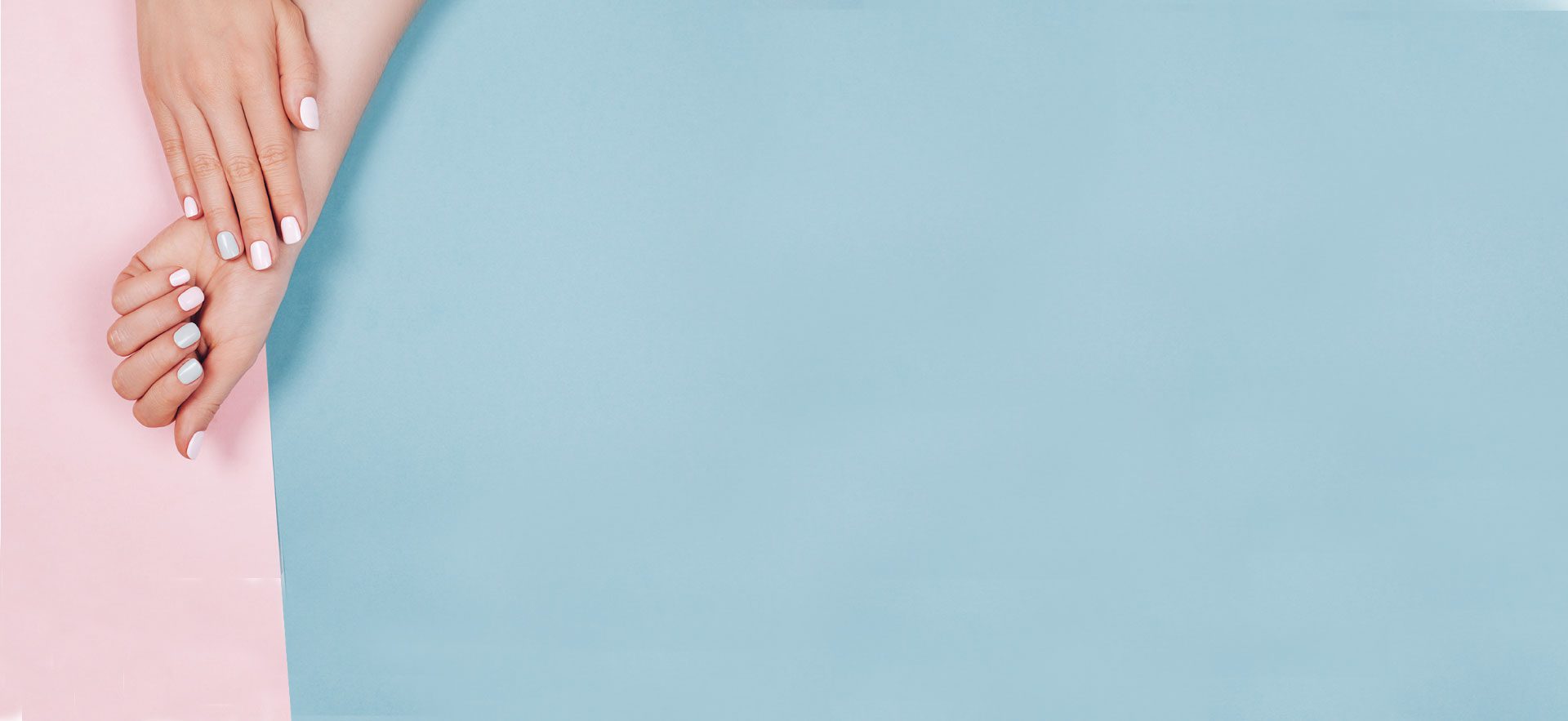 Take the Next Step in your Nail Career
Whether you are following your passion, looking to master Product Chemistry or want some additional qualifications to set you apart from other job applicants – NailKnowledge is here to support you.