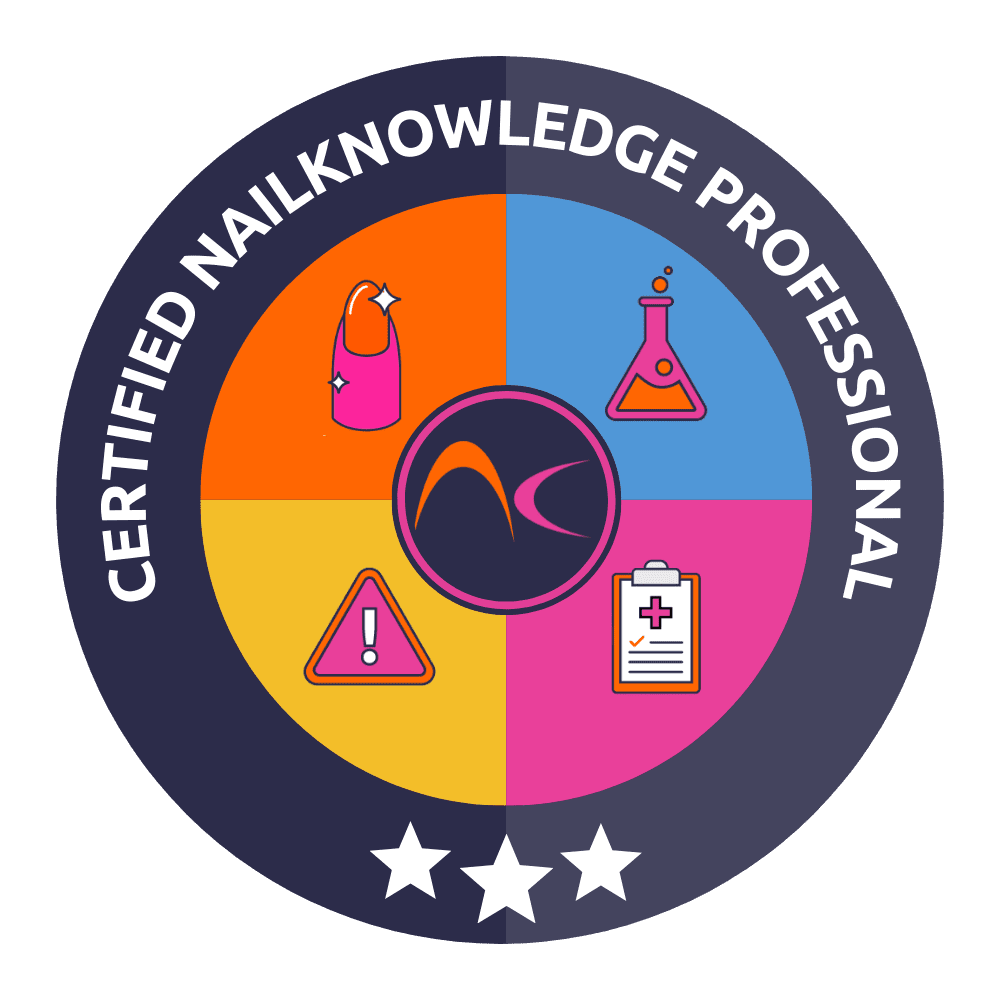 Essential Nail Professional Digital Badge
NailKnowledge's Essential Nail Professional Digital Badge demonstrates the holder has passed the essential theory necessary for a career as a nail professional, and attained a suitable level of subject competence across the three Masterclass theory subjects.
Complete six hours of distance learning taught over sixteen lessons covering the three theory topics – The Nail Unit, Product Chemistry, and Health & Safety.
Successfully pass 32 knowledge points, 16 knowledge check exams and a specialised 30 question multiple-choice exam, achieving a 100 per cent.
The Nail Unit – studying the structures of the nail, how the nail plate grows, and common nail conditions
Product Chemistry – completing the masterclass on basic product chemistry and the polymerisation process that sits at the heart of the nail industry
Health & Safety – learning the health and safety techniques to keep you and your clients safe, with strategies to minimise your risks from dust, vapours, and products
NailKnowledge's Essential Nail Professional Diploma covers the three essential nail theory topics – the nail unit, product chemistry, and health and safety – to complement your practical training, using engaging expert animations to break down the science. Find out more here