Training that is built around you
We designed NailKnowledge's ethos around three key values – flexible learning that was easy to understand and expert-led – with the learner at the heart of everything we do.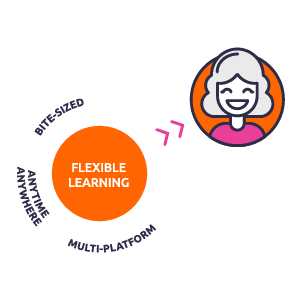 Flexible Learning
We know how busy life is, and the difficulty of finding the time to focus on learning resources. To support you, we have designed NailKnowledge's courses to be bite-sized, with the average lesson being 15 minutes long.
There is no time limit or set times on answering or progressing through the course, so you can learn at your own pace, at a time of your choosing, and as the courses are accessible across all platforms, you can enjoy our lessons wherever you are and on whatever device you have available. 
Easy to Understand Lessons
Some of the key information that Nail Technicians have needed to learn in the past – Anatomy, Product Chemistry, and Health and Safety – have been through static, paper-based content.
When it comes to these challenging subjects understanding how for example the nail unit fits together, many learners need more than a sheet of paper with a poorly drawn diagram.
To make these topics as easy as possible to understand and visualise, we have invested in a highly visual approach to training with over 3 hours of original animated content which provides a 3D visualisation of key subjects.
Our goal is to make the complex simple, and re-enforce the key learning with interactivity.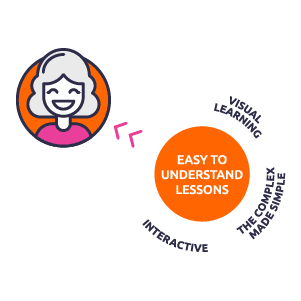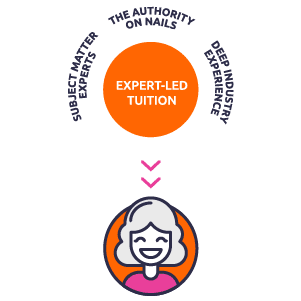 Expert-led Training
We want the education provided by NailKnowledge, to revolutionise Nail Technician training and create a new generation of Nail Technicians with a deeper understanding of the nail unit and knowledge of key scientific subjects and safety.
To do this we brought together three highly respected Subject Matter Experts with deep industry knowledge, who together could be the authority on nails and ensure our lessons provided the latest information. 
Our Training Goals
Our mission is to ensure we deliver industry-leading training, full of high quality content that provides you with a better learning experience.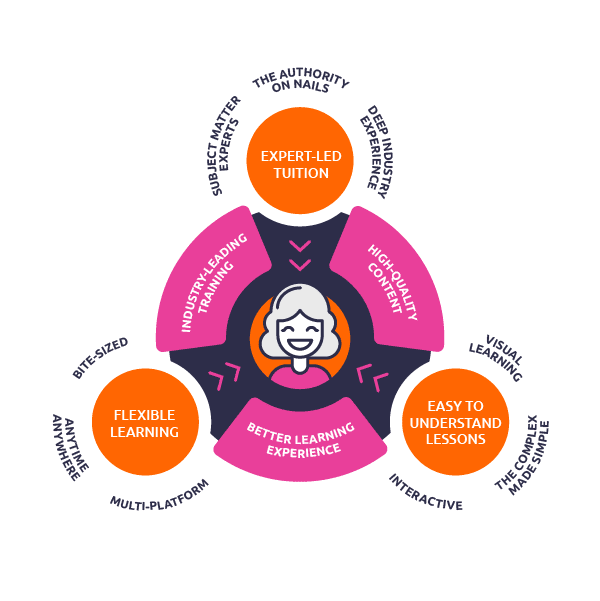 Diploma Course Structure
The Nail Unit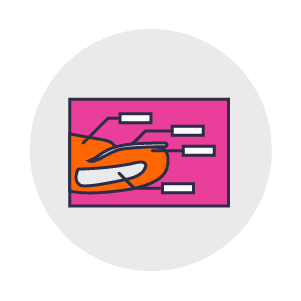 Learn about the structures of the nail, how the nail plate grows and its structure, and common nail conditions.
The Nail Unit:
Lesson 1 – Anatomy of the nail unit 
Lesson 2 – Nail plate growth
Lesson 3 – Nail plate structure
Lesson 4 – Nail bed and lunula
Lesson 5 – Seals of the nail
Lesson 6 – Nail conditions
Product Chemistry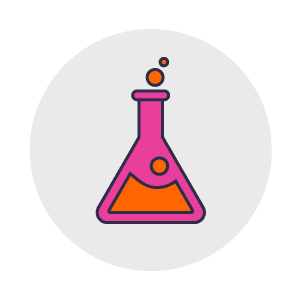 Learn basic product chemistry and understand the polymerisation process that sits at the heart of the nail industry.
Product Chemistry:
Lesson 1 – What is a chemical 
Lesson 2 – Lotions, potions and polishes
Lesson 3 – Acrylics and their place in the industry
Lesson 4 – Liquid and powder
Lesson 5 – UV gels and other systems
Health and Safety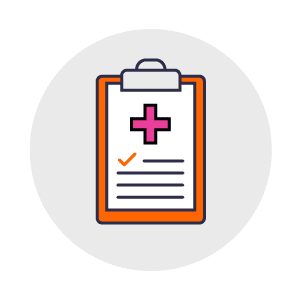 Essential health and safety to keep you and your clients safe; with strategies to minimise your risks from dust, vapours and products.
Health and Safety:
Lesson 1 – Your working environment
Lesson 2 – Hygiene
Lesson 3 – Safe use of products
Lesson 4 – Allergies and irritations
Lesson 5 – Working safely with clients