Elevate Your Skills and Stay Ahead of the Curve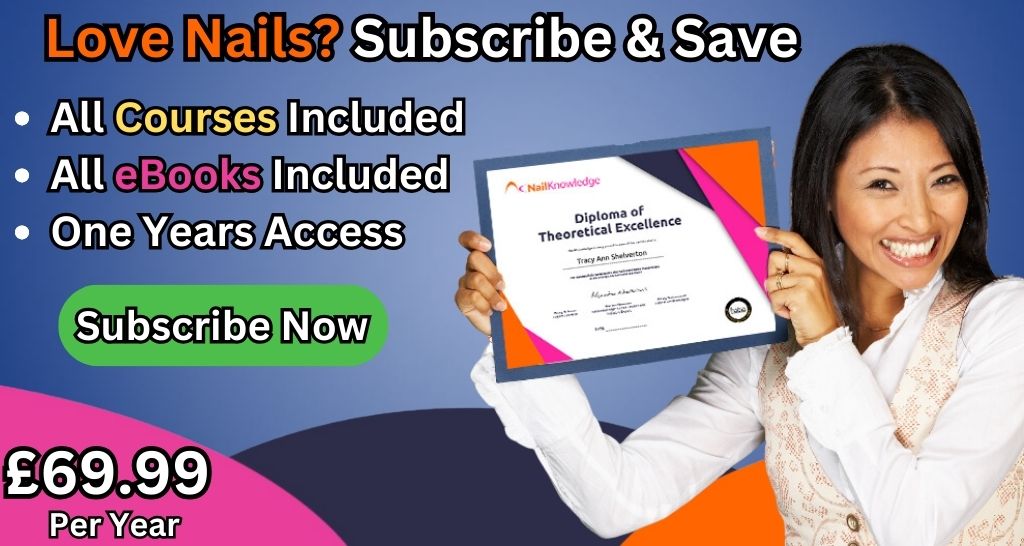 Stay on Top of Industry Trends with a 1-Year Subscription
You'll gain instant access to all NailKnowledge eBooks and courses, including the Essential Nail Diploma, UV Energy & UV Gels and Allergies and how they Happen.
This comprehensive and expert-endorsed training ensures that you're always well-informed and prepared to excel in your nail care endeavors.
NailKnowledge eBooks
All these eBooks, including the best-selling Face-to-Face series authored by Doug Schoon, are included in your subscription.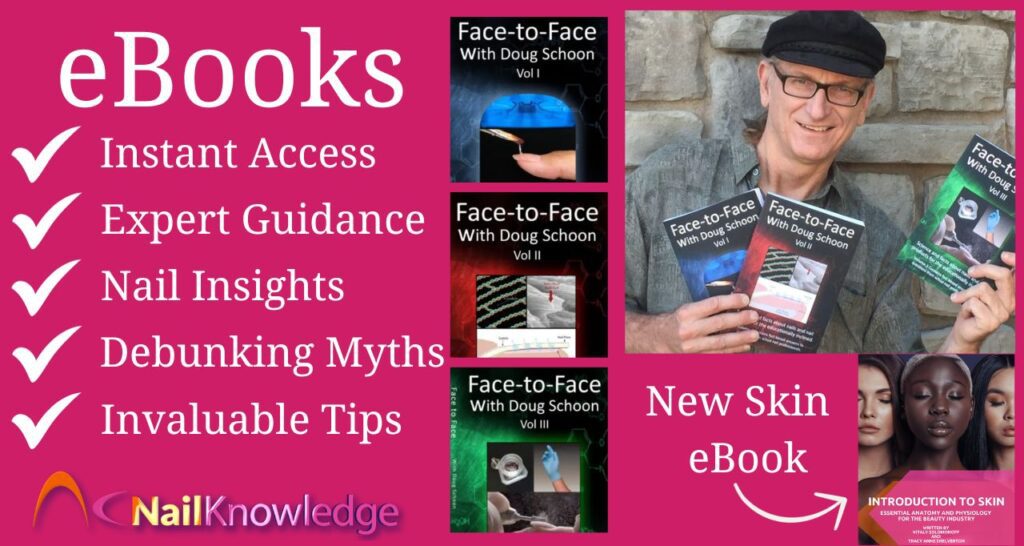 NailKnowledge Essential Nail Diploma: More Than Just a Certificate
You might already have your qualifications, but the nail industry is ever-evolving. The NailKnowledge Essential Nail Diploma goes beyond the basics, offering you advanced theoretical training in Nail Anatomy, Product Chemistry, and Health & Safety. Stay updated on the latest trends and techniques, becoming an invaluable asset in the nail care industry.
Overcome the Plateau and Reach New Heights
Even qualified nail technicians can benefit from continuous learning. The courses provided by NailKnowledge are designed to help you enhance your existing skills, master new techniques, and provide a superior experience for your clients. Never stop growing, and watch as your career flourishes.
Real Nail Technicians, Real Success
Don't just take our word for it. Here's what other nail technicians have to say about the NailKnowledge program:
"I thought I knew it all, but NailKnowledge opened my eyes to new techniques and trends. My clients have noticed the improvement, and my appointment book is always full!" – Sue Mcglashan, Nail Technician
"NailKnowledge has been a game-changer for my career. I'm more confident and knowledgeable, and salons are eager to have me on their team." – Emily Geer, Nail Technician and Educator
Don't Miss Out
Seize this opportunity to enhance your nail expertise, whether you're a professional, student, or enthusiast, and provide the exceptional experience nails deserve.
Take advantage of this opportunity to invest in your nail care journey and elevate your skills, meeting the exceptional standards nails deserve.