What is your gel type? And how do you find the correct UV gel product to use to achieve the desired result each time, for each client?
There are many different UV gel products nowadays. They range from soft to hard, from a liquid to a more firm consistency, from clear to color, contained in pots, tubes, or bottles. It can be really overwhelming unless you know exactly what you are looking for with every service. Let's take a look at what is out there:
Soft and hard gels
Hard gels are stronger but can only be removed by filing, either with a hand file or an e-file.
Soft gels are also called soak-off, which means that can be removed by soaking with an acetone-based remover.
Gel polishes came into our lives 12 years ago and completely changed the industry. The major innovation with gel polish was that it stays on for approximately 2-3 weeks. This was great progress from the regular nail polish that stays on for less than a week. Gel polishes fall into the category of soft gels (otherwise known as soak off). The purpose of gel polish is to offer long-lasting color, but cannot add length or structure to the natural nail.
Gel polishes can be either pure gel or a "hybrid", containing solvents in their formula, just like a regular nail polish would.
These are medium to thick viscosity strong gels, designed to use for natural nail overlays or enhancements, over tip or on a sculpting form, adding length, strength, and structure to the natural nail. Ideally, they need to be rebalanced every 2-3 weeks to maintain their nail and shape. They can be either soft or hard gels. They usually come packaged in pots, although lately they have also been introduced as gels-in-a-bottle. You can find them in a variety of colors, viscosities, and strengths, to fit all needs.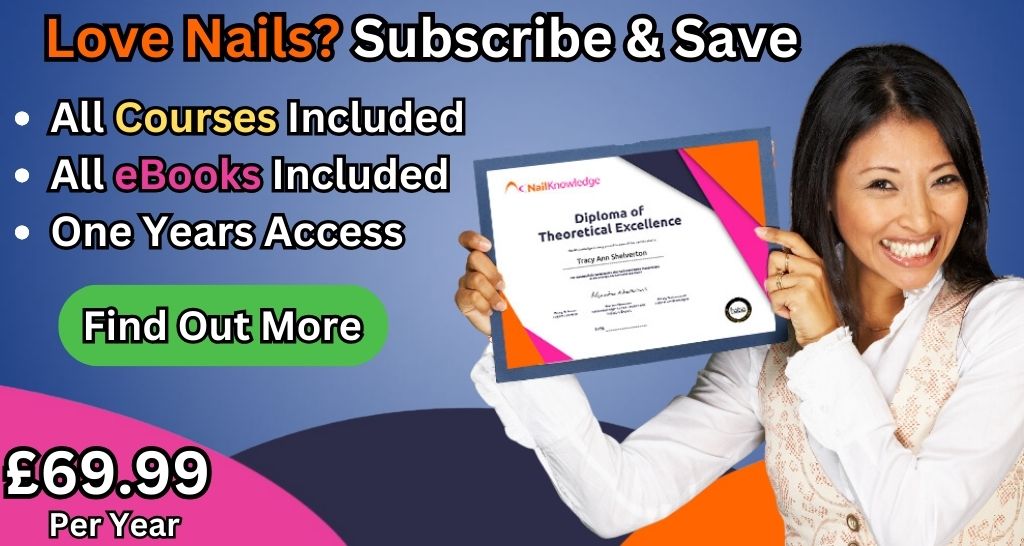 Acrygels
These are builder/sculpting gels that appear to be thicker by being pre-blended with acrylic powder. Because of their thicker consistency, they do not flow like other types of gel would. Instead, they are quite firm, much like an L&P bead, but will not harden until cured under UV light, so they allow for a longer working time. They require a slightly different application technique.
Soft gel tips
The newest addition to the gel category. This system consists of pre-shaped, full coverage tips made of pre-cured gel. They are applied and adhered to the natural nail with the help of a layer of gel (usually in a bottle, of low viscosity), and then cured under UV light. Although they may look simple, the application is not that easy, since they have to match the size and curves of the natural nail (which is not always the case). However, if mastered, this technique can be an easy way for creating enhancements, especially if you are working on your own hands!
_______
As you can see, there is a type of gel for any need/preference.
No matter what you choose, it is extremely important to follow the manufacturer's instructions and to use the products as a system (do NOT cherry-pick your products).

Last but not least, and maybe most importantly, choose the correct UV lamp to use! It must be a lamp that has been tested and calibrated for use with the specific gel system. We all understand the importance of cost efficiency and are looking to lower our costs, but we should definitely not do that at the expense of the quality of our services or the health of our clients.
Improperly cured gels can lead to skin irritation and allergies, so take care!
Watch our "Allergies and How They Happen" video to learn more about how to protect yourselves and your clients.