CIDESCO approve and endorses the Essential Nail Professional Program

"NailKnowledge is an approved and highly recommended resource to assist in the teaching and delivery of Nail & Beauty Qualifications written in accordance with the NOS. We find NailKnowledge a comprehensive tool to assist schools and individuals in their teaching and learning. "
Timea Vaczlavik
Global Head of Education
CIDESCO. Who are they?

CIDESCO stands for:- Comité International d'Esthétique et de Cosmétologie
An Awarding Organisation founded in 1946 in Brussels, with their head office in Zurich, Switzerland and has been the "gold standard" for beauty therapy globally for all that time.
CIDESCO teaches in many countries in the world, such as India, China, South Africa, the USA, and many, many more.
It is taught in private and public beauty schools e.g. Champneys and luxury spas, such as Ragdale Hall, are always looking for CIDESCO graduates. It is a qualification industry recognised worldwide.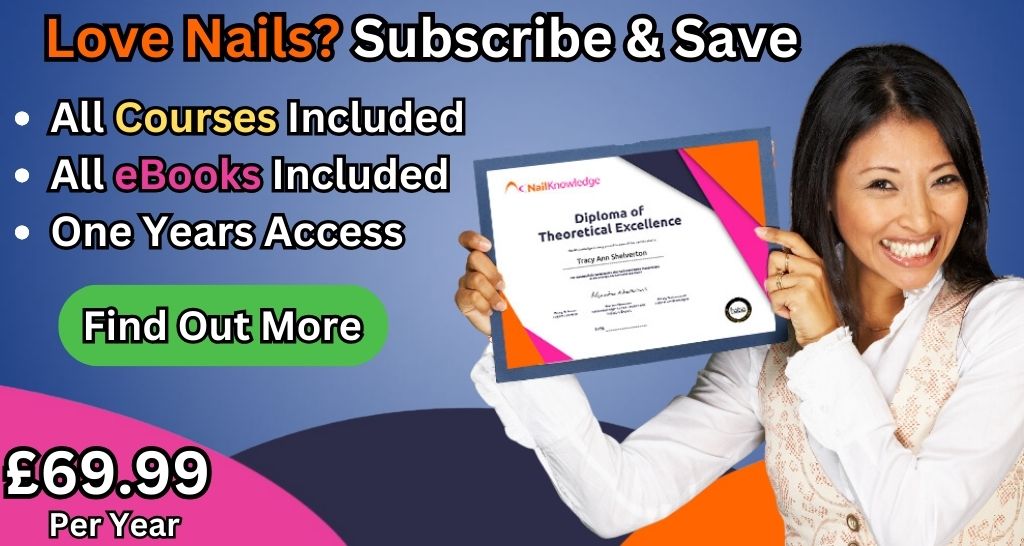 In 2021, CIDESCO decided to widen the qualifications available to all their schools and include some more advanced beauty qualifications, and also offer qualifications in nail services.
The Education Board enlisted the help of Marian Newman to help them create a suite of nail services qualifications, all based on the European style of the National Occupational Standards (NOS).
The result (after many months of work and discussion) was launched in the spring of 2022 and has already been taken up globally by many CIDESCO schools.
It includes a Manicure and Pedicure Certificate (which will be incorporated into all the existing beauty qualifications), a Natural Nail Services Certificate, and an extensive Professional Nails Diploma (an extensive course designed to take up to 1 year in schools).
CIDESCO's qualification strategy consists of a final external examination in written, practical, oral, and assignment-based examinations. They have a team of international examiners on every continent.
After the Board reviewed NailKnowledge, they were happy to provide the excellent testimonial above. They also required all of their Nail Services examiners to take and pass the course before completing their internal and external training ready for the various schools' students completing one of the qualifications in 'nails'.
The new CIDESCO qualifications are designed to be the gold standard for nails, and the teaching and assessment requirements have been elevated from the NOS to ensure that every student is job ready at luxury spas and salons, can provide a vast number of services, and understand client needs. It also includes a number of business-based units to help those newly qualified to create a successful business if they decide to be self-employed and not join a company.
We at NailKnowledge are delighted that such a world-class organisation approves of our teaching and thank them for a brilliant testimonial.
Find Out More
CIDESCO Your best possible start to a career in Beauty, Wellness & Spa Therapy