I am writing this based on UK regulations and legislation, but I expect most countries have something similar.
In today's 'new world' of lockdowns, COVID positive, quarantines, and isolations, the 'personal service' industry is having a very hard time! Lack of clients maybe, last-minute cancellations, staff having to quarantine, and on and on!
Now more than ever, every nail professional MUST have a clear policy for all these issues.
There is nothing you can do if someone tests positive and must cancel last minute. You CANNOT ask for proof unless this is made clear in your booking policies.
Each country has a wide variety of measures, and this Blog is general.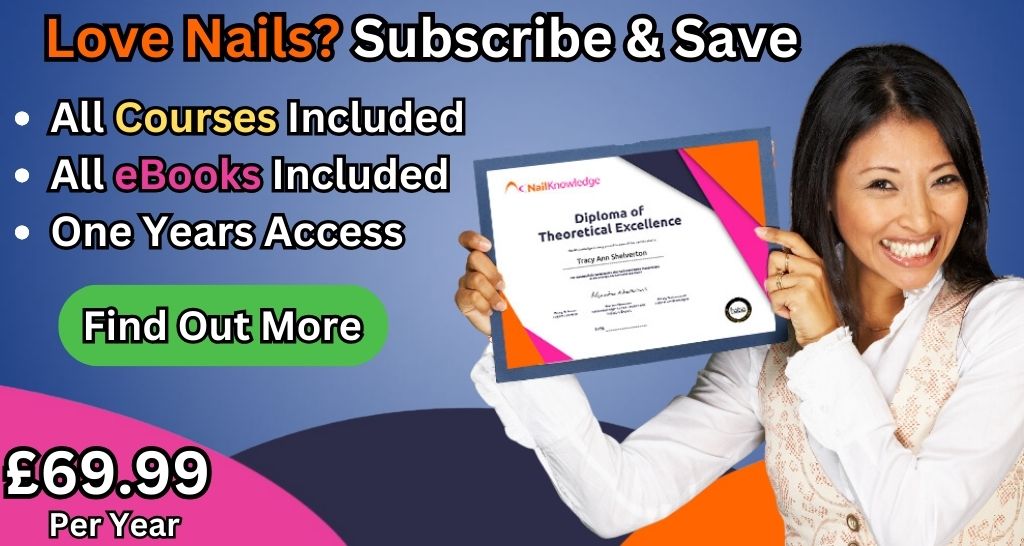 Your Risk Assessment is everything! With nail services, we are face to face, close contact, for a lot longer than the prescribed 15mins. If your Risk Assessment is robust and practical, you can impose whatever is right for your business. (Many experts can help with this as every situation is individual).
But let us go back to the Blog title.
–Booking fees. In general, these are not refundable, regardless of the situation. However, they should be of a reasonable level and really should take into account the situation of your client. This may be down to good customer relations or your booking terms & conditions.
–Deposits. These are, in law, refundable. End of. There may be an argument if you add 'non-refundable' in your booking terms & conditions but winning is unlikely.
–Refunds. This is a whole other "can of worms"!!!! There are countless posts on social media asking for help with clients asking for refunds!
I have to say that the BEST education will leave you with sufficient confidence to know when a refund for your work is valid and when it isn't. Unfortunately, global education is, generally, lacking in creating confident nail professionals. This is a very sad situation and one that the less than ethical and fair clients are taking advantage of.
Having looked at a very useful UK Government website, this stood out:
If the client told you that the service was good enough when it was done, they do not have the legal right to get it done again or get a discount.
This is for those that leave you perfectly happy but then call later to say they don't like what you've done!
You have NO legal obligation to provide a refund!
Here is the website (for the UK): https://www.citizensadvice.org.uk/consumer/somethings-gone-wrong-with-a-purchase/complain-about-a-service/
To summarize:
1. DO NOT give a refund.
2. Offer to remove the nails. I would suggest a small charge, but client relations may suggest not.
3. Make sure the client is happy with every aspect before they leave you. If they paid, that would suggest they are happy. There are your legal responsibilities fulfilled.
Education brings confidence! You are running a business. Create your own terms & conditions, explaining when you will 'put right' and when you won't. Here are some examples:
-If there is loss of a nail coating with no nail plate damage, within a few days from the service, then replace. Chances are it's down to you.
-Chipping: it depends on your confidence and the client's lifestyle.
-Long enhancements on short nail beds: ummmm! Tricky. You should advise the correct length at consultation. If they choose to ignore you then that is their fault!! (Personally, I wouldn't enhance nails to an unworkable length.)
The various situations cannot be listed. BUT…. Education brings confidence!