It was officially announced recently that new NOS (National Occupational Standards) for Nail Services have been formally approved. See the Press Release HERE. This news received a great response but also lots of questions about what they actually are. Is it good news? Does it mean that the industry is now regulated? Do we need them?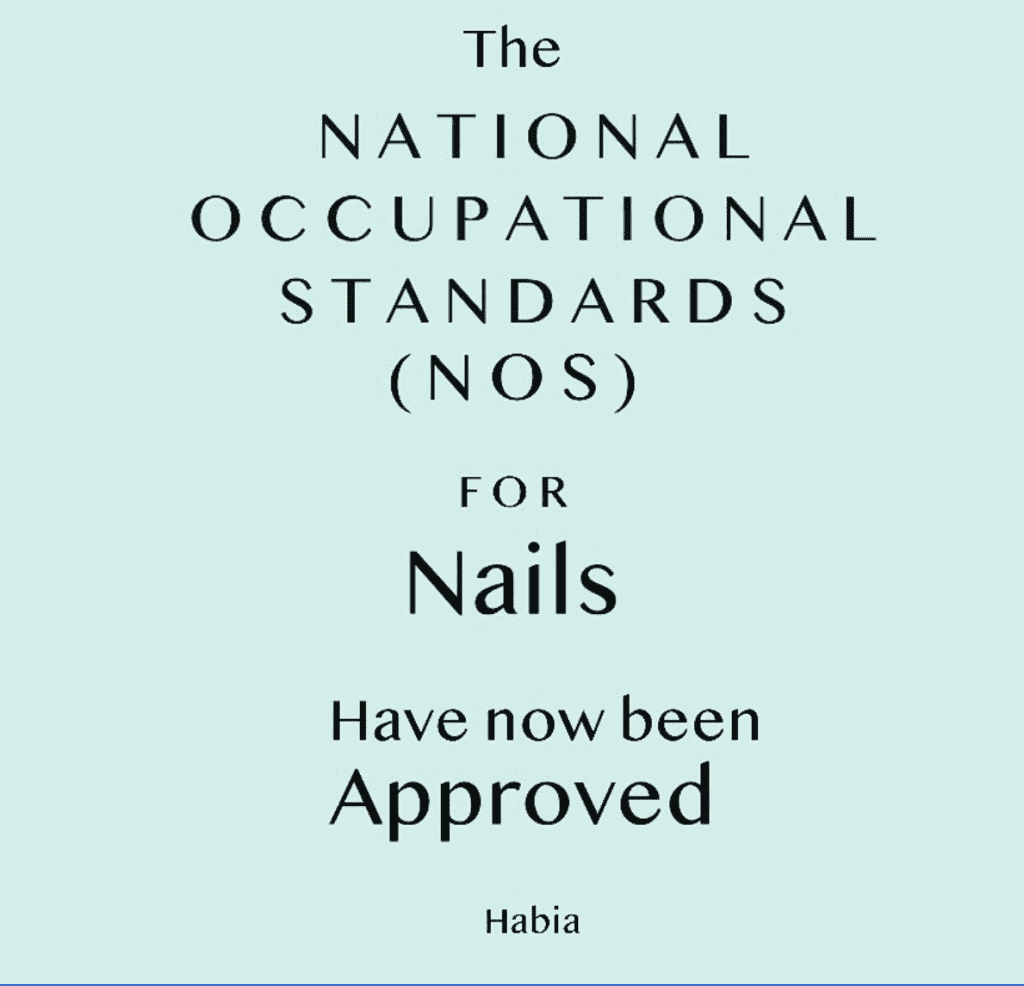 Before I answer those questions let me explain exactly what they are.
The following is text taken directly from The National Occupational Standards Website:
"A National Occupational Standard (NOS) is a document that describes the knowledge, skills and understanding an individual needs to be competent at a job.
All of the completed and approved NOS are kept on a database – https://www.ukstandards.org.uk/. This is easily accessible and allows people to search for the different jobs they are interested in.
A NOS Strategy document is available that sets out the overall policy for NOS. To help develop the products there are two documents, the NOS Quality Criteria and a NOS Guide for Developers. The relevant documents are attached.
NOS can be used in many different ways for example:
awarding bodies can create qualifications to train individuals for a job. These qualifications can then be used in an Apprenticeship Framework.


employers can create a job description to recruit new staff or a training plan to develop their skills


individuals can research different types of jobs and match their skills/experience to those that are needed"

This gives a general outline of what they are and what they are used for, but how does this relate to us in the nail sector?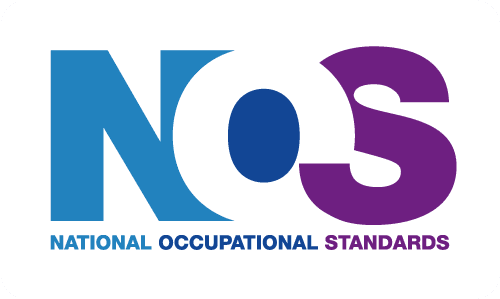 The NOS for 100's of different industry sectors have been in existence in various formats for many years and exist for almost every role in every sector. In the UK the beauty sector NOS are developed by Habia (Hair and Beauty Industry Authority) in conjunction with SkillsActive. They are reviewed every 4-5 years. Sometimes, just a few are reviewed. Other times the review is far more extensive, depending on budgets awarded. This year, the review was huge across all hair, beauty and nails.
The NOS are written by an Expert Working Group, which takes many meetings and discussions. They are then organised into the format that will be acceptable to the general policy (which s very specific for all NOS). After that, the draft NOS go out to as wide an industry consultation as possible and anyone who has an interest is invited to comment. Every single comment is considered and discussed. After the final draft has been completed, they are submitted to the regulators for final approval.
It is a very long process, and the hope is that they are as accurate and relevant as possible while keeping within the parameters that are allowed.
Once the NOS are approved and published it is the job of the Awarding Bodies, e.g., C&G, VTCT, CIBTAC etc. plus many other private training providers, to decide what they want to use for their qualifications and at what Level. These may be for NVQ's, VRQ's or specific Certificates and Diplomas.
Most of the Nail Services (21 in all) haven't been updated since 2015 and the industry has evolved a bit since then. The new version is far more up to date and reflect what is happening commercially.
A very important point to mention here is that all 'accredited' i.e., unregulated courses (NVQ's etc. are regulated) purport to follow the NOS. It is very clear that many don't! A good example of this is 'guided learning hours'. These are decided by the individual Awarding Bodies. So, for example, the Manicure NOS will probably require around 35-45 guided learning hours. These 'hours' include teaching/learning the vast amount of theory, practical sessions, practice sessions, feedback/assessments, case studies etc. When some 'accredited' courses are advertised as gaining a 'qualification' in way less than a short day, you can see why these are not 'fit for purpose' and the student is a very long way from being competent. Add other skills to these short days, such as UV gel and L&P, the competency level drops even further!
This is a very short description of what the NOS are, where they fit into our sector and what they are used for. If you are in any doubt or have a dilemma on what courses you need to take, just have a look at the relevant NOS (link above) to see what you should be learning.
Keep in mind that the NOS are the MINIMUM standard of what makes an individual 'job ready'. So, if you haven't been taught the vast amount of background understanding then maybe the course you did wasn't all it should be!